Imbibe The Culture Of The South By Staying In Elegant Tanjore Hotels
16.07.2014 09:44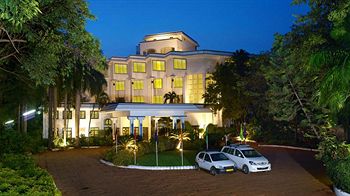 Tanjore Hotels | Image Resource : hotels.cdn-venere.com
Tanjore is known for its fabulous Chola temples, the most famous being the Brigadeeswar Temple constructed by Raja Raja Cholan. It is also known for the famous art work – Tanjore Paintings. This city is predominantly an agricultural area with large paddy fields and is also known as the rice bowl of Tamil Nadu. The best way to sightsee its historical, religious and cultural spots is by booking into lavish hotels in Tanjore.
Tanjore Hotels: A Epitome Of Hospitality Set Amidst Ancient Temples And Monuments
If you are looking for a hotel that is close to ancient temples, check out the gorgeous Abi's Inn. It has a very relaxing ambience and its accommodation facilities are the latest, giving you everything that is needed for a cozy stay. Surprisingly, this is Tanjore's first apartment hotel. You can choose between standard room, deluxe room, platinum suite and diamond suite. Enjoy delicious food in its multi cuisine restaurant and step into the coffee shop in the evening for aromatic coffee.
A very cozy retreat in Tanjore is the Star Residency. This hotel is just a five-minute walk from the famous Brigadeeswar Temple, The rooms are spacious, air-conditioned, modernly furnished and fitted with LCD television, electronic safe, tea/coffee maker etc.
This hotel is ideal for business travelers as there is a modern business center here where they can conduct meetings and conferences. Other important guest facilities are room service, 24-hour front desk and tour desk. You can enjoy a wonderful time visiting religious places in Tanjore by booking into classy Tanjore hotels.
Kommentare