Sun Village Goa: The Beauty Lies Within!
14.06.2014 16:52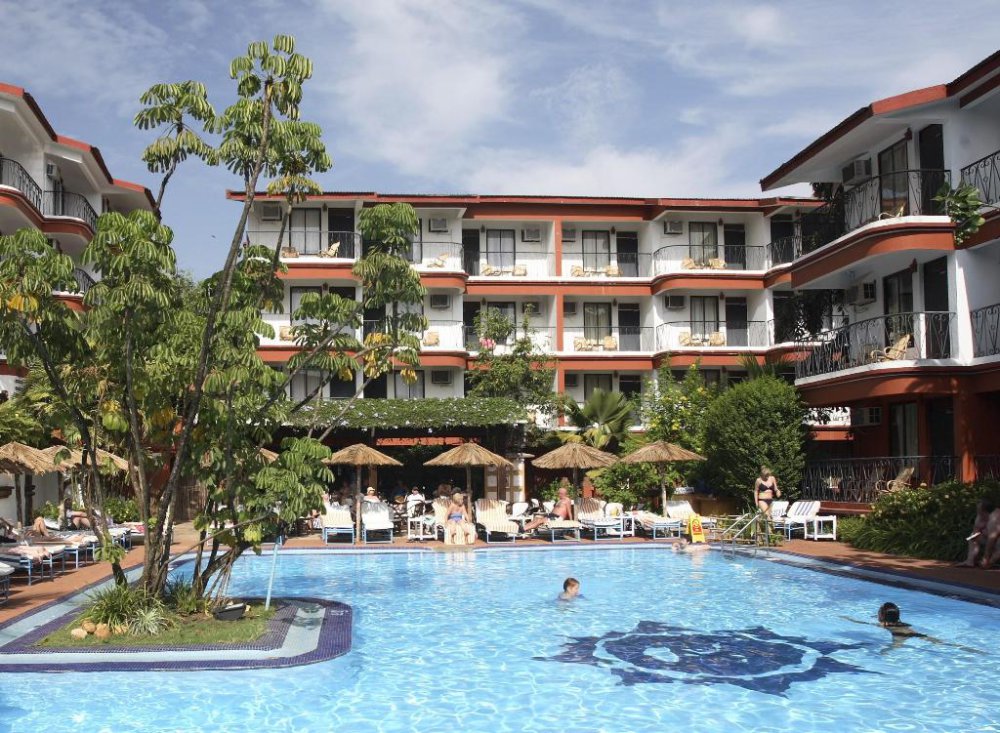 Sun Village Goa | Image Resource : bestgoahotels.com
With 3 restaurants, one bar, a Jacuzzi, salon, shopping arcade and indoor gaming area, Sun Village Goa has a lot to let you be happy and comfortable on board. Cheer up yourself with some shots at the billiards and some strikes on the table tennis; it's the best way to rejuvenate your lost happiness. Pride Sun Village Resort and Spa features a wide range of options and services that let you forget all your worries and release yourself for a relaxed and unspoiled holiday. Located along a water stream, the hotel is not very far from the beach. Laze around the warm and beautiful swimming pool for some pleasing and relaxing moments at the hotel.
A perfect place to host your business meetings, this hotel in Goa has plush and royal conference and banquet halls with all modern amenities and features. The Wi-Fi internet access allows you to stay connected with all on the go. Apart from the corporate services, the hotel also boasts of its plush and spacious rooms that are immaculate and let you have a peaceful siesta. With the pleasing hues and relaxing ambience, it's the best place to unwind. Book your rooms at Sun Village Goa and check the beauty within.
The resort is a home to 135 well furnished and well decorated rooms. The rooms are equipped with air conditioners, newspapers, working tables, luggage racks, coffee and tea makers, sofa set and much more. The premium attached bathrooms are a bonus to bathing lovers. Choose to stay here and get to enjoy a range of complimentary services as well. Get going now!!
Kommentare